How To Overcome Anxiety Of Traveling Alone
Including solo travel anxiety tips for first-time backpackers, solo travelers, and gap year students
by JULIE HANCOCK
October 14, 2022
Anyone who has struggled with anxiety knows that it can impact many facets of your life, even causing difficulties with doing things that you love. For those who love travel but have anxiety surrounding it, heading out on a trip can be incredibly stressful.
However, there are ways you can manage your anxiety and continue traveling. Identifying the stressors that trigger your anxiety and then practicing management techniques can help you prepare to set out on your next adventure.
Identify Triggers
The term "trigger" is used to describe the action, situation, or other stimuli that cause a person to feel anxiety. Triggers can be seemingly random, innocuous stimuli, but they can cause feelings of stress and anxiety all the same.
Taking a moment to identify what exactly causes your anxiety is one of the best ways to manage it. There are numerous triggers that may cause stress, and they are unique to each person, but the following triggers are some of the more common causes of travel-related anxiety.
Change in Routine
Traveling is all about a change in routine. You are in a new location, surrounded by different people, foods, noises, smells, and the day-to-day things you do while at home no longer apply, and this change in routine and landscape is what makes travel so incredible.
This change can easily cause anxious feelings. Suddenly even the things you've never thought about before, like waking up and immediately switching your coffee machine on, are different or not available. Sometimes, this is a great thing. You don't have to wake up and get ready for work every morning! But sometimes, all these changes can build up and the stress they cause can end up overflowing.
Tip: Framing these changes as a positive thing instead of an inconvenience or something that causes fear is one of the best ways to keep anxiety at bay.
Getting Lost
Nobody wants to be lost. For some, the idea of "getting lost" while exploring a new city can be a romantic notion, but most travelers don't want to truly not know how to get home.
If you are a person who struggles with direction or isn't used to navigating cities or public transportation, worries about getting lost can be quite upsetting. Add in a language barrier, and the thought of leaving your accommodation can get your heart racing.
Tip: Always have a fully charged phone before you head out for the day, and consider packing a portable charger if you plan to be gone for a long time. Using the maps feature on your phone makes navigation far easier. If you do get good and truly lost, you can always call a taxi or ride-share service like Uber or Lyft to bring you back to your accommodation.
Meeting New People
If you are traveling solo, you might be hoping to make some new friends. However, you might begin to think about how you will make new friends and begin to get nervous. What do I say? What do we do to become actual friends? Or, even worse, what if I don't meet anybody? What if nobody wants to talk to me?
Social anxiety combined with travel anxiety can be a potent mixture, causing a good deal of stress and fear. Being alone can be hard for some people, and traveling alone might make a trip miserable for those who are extroverted.
Tip: Invite a friend! If you are anxious about traveling alone, there's nothing wrong with asking friends or family to join you.

If you prefer traveling alone and want to make new friends, consider staying at a hostel. Hostels are considered great places to meet like-minded folks while traveling, and just about everyone at the hostel wants to make friends as much as you do.
Looking "Stupid"
The fear of looking "stupid" is a common anxiety trigger in many situations, not just travel related. It is also a difficult one to control because if you are someone with this fear, you know that there are a million things that might make you feel dumb. Of course, you are not stupid and shouldn't feel like you are, but sometimes your brain tells you otherwise.
Not knowing how to open the door on the train? Walking on the wrong side of the sidewalk? Ordering a red wine with fish and being judged by your waiter? The possibilities are endless, and sometimes overthinking about looking stupid results in a total freeze and inability to do anything. If you don't do anything, you can't look stupid, right?
Tip: This is a tough one because one of the only things you can do is convince yourself you don't care if you look stupid. You can research customs, tips, and cultural expectations, but at the end of the day, you just have to remind yourself that you don't know these people and you'll never see them again, so who cares if you look silly? Remember, nobody is actually paying much attention to what you are doing, and nobody judges you as harshly as you judge yourself.
Flying
The fear of flying, or aerophobia, is a common and sometimes serious form of anxiety. Many travelers struggle with even getting their trip off the ground, literally and figuratively, because their fear of flying is prohibitive.
There are many ways to treat and manage this trigger, ranging from self-management techniques to therapy to medication, so if you are a person with a fear of flying, you first need to consider just how strong your fear is and what level of management you may need.
Tips: Beyond the above-mentioned management techniques, research is a great way to help alleviate this fear. Learning more about how planes fly, turbulence, and safety statistics might help you manage flying.

If flying is out of the question, you can always plan incredible road trips! Wherever you are located, it is possible to keep your feet firmly on the ground and still travel to amazing places.
Get The Latest
We'll use your email in accordance with our Privacy Policy. You can unsubscribe anytime.
Learn Coping Mechanisms Beforehand
Once you have identified your triggers or stressors, it will benefit you to learn some coping mechanisms before you head out on your trip. While avoiding the trigger altogether would be the ideal solution, that isn't always possible. Travel is all about expecting the unexpected, so assume that you will be faced with something anxiety-inducing and plan ahead so you can manage it.
Therapy
Specialized therapy for travel anxiety can make a huge difference in managing your stressors. Techniques such as Cognitive Behavioral Therapy can help you work through the anxiety and keep you comfortable while traveling.
Medication
Talk to your doctor about your concerns with travel and if anxiety medication is right for you. Medication, in combination with therapy, can be a powerful tool in alleviating your travel anxiety.
Breathing Exercises
Breathing exercises can be very beneficial in bringing yourself back from a panic attack or calming your anxiety. A common breathing exercise to calm your nervous system is inhaling for four seconds, exhaling for six seconds, and repeating for 2-5 minutes.
Grounding Exercises
Similar to breathing exercises, grounding exercises are great for getting out of your head and into your body. Try the 5-4-3-2-1 exercise when you are struggling with anxiety. Name five things you can see, four things you can touch, three things you can hear, two things you can smell, and one thing you can taste. This is a common way of calming and grounding yourself.
Do Your Research
A great way to stave off travel anxiety is to be well-informed about your destination. Having at least a basic understanding of the cultural expectations and norms will help avoid the "fish out of water" feeling.
While research is a fantastic way to combat your anxiety, make sure you research the right things. Avoid doing a deep dive into any possible negative or scary things about your destination because this will just increase anxiety.
Location
Time to study up! Look through some maps of your destination and note important features, such as your accommodation, train or bus stations, and any major attractions you want to see. You likely won't have every street memorized, but having a general idea of where things are is helpful.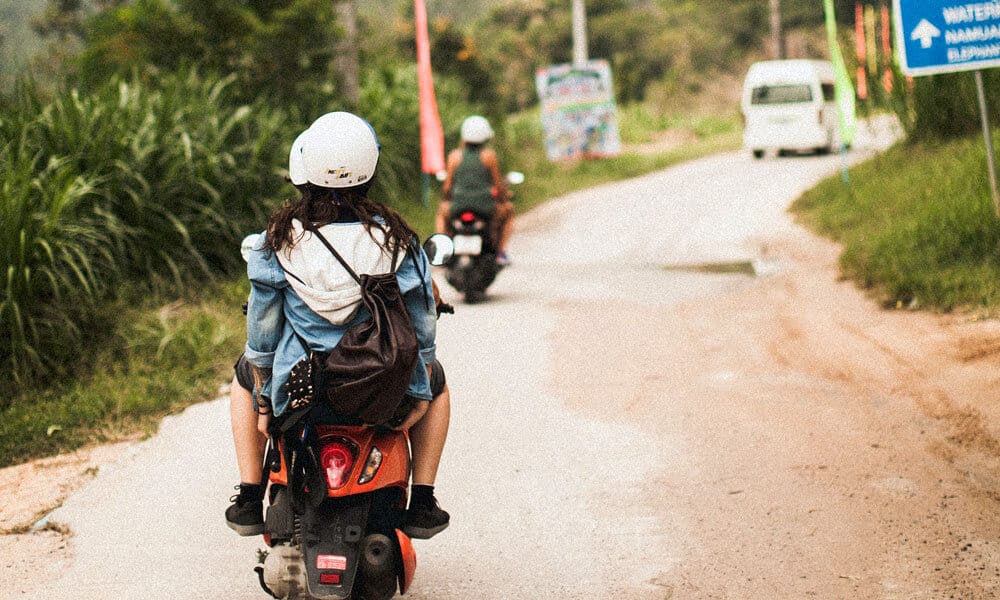 Transportation
Research how transportation works in each country, region, or city you are visiting. Trains are trains, but a train in Scotland might operate differently than a train in Portugal. Having a general idea of ticketing, seating, routes, and general expectations will allow you to be more confident once you are on your trip.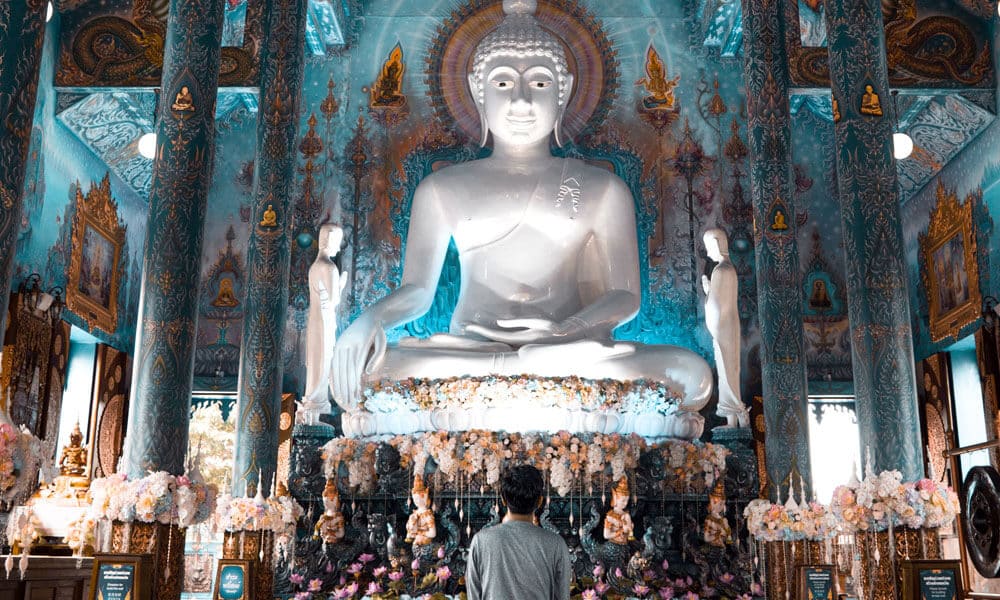 Culture
Did you know it's often considered strange to talk to strangers on the London tube? Or that Parisian shopkeepers will think you are rude if you don't say "Bonjour" as you walk in the door?
Cultural expectations are varied around the world, and learning about different cultures is one of the best things about traveling. Doing a quick search to see some common mistakes people make when visiting the destination of your choice will help save you from any awkward situations.
Make Beneficial Decisions
A key way to keep your travel anxiety at bay is to make the correct decisions for yourself. Ignore what other people say about the best ways to travel; you know yourself best, and you have to travel in whatever way is most comfortable for you.
Accommodation
Your accommodation is one of the most important factors to consider as an anxious traveler. Some people are anxious when they are alone, so a hostel is the best option for their trip. Others need somewhere quiet where they can recharge alone, so a hotel or Airbnb would be far better.
You might hear people say that if you are nervous about traveling solo you must stay in a youth hostel, so you can make friends! But if you are an introverted type, spending a long day navigating a new city and then coming back to your hostel and having to make small talk with strangers will do your anxiety no favors.
Think about what you need from your accommodation and book accordingly.
Activities
Are you absolutely terrified of heights? Scared of the ocean? Hate the idea of embarrassing yourself in the kitchen? Maybe don't force yourself to go skydiving, swim with sharks, or join a cooking class.
Traveling is a great time to get out of your comfort zone, but you don't have to make yourself miserable with activities you know you will hate. Participate in activities that you love and bring you comfort.
Expectations
Don't be so hard on yourself. Be realistic about what you can and can't do and what it is that you want out of a trip. If you are a quiet, shy person at home, why do you think you are going to be the life of the party making new friends left and right when you are on a trip? If that is the case, then great, but don't be disappointed in yourself for not becoming a new person as soon as the plane lands.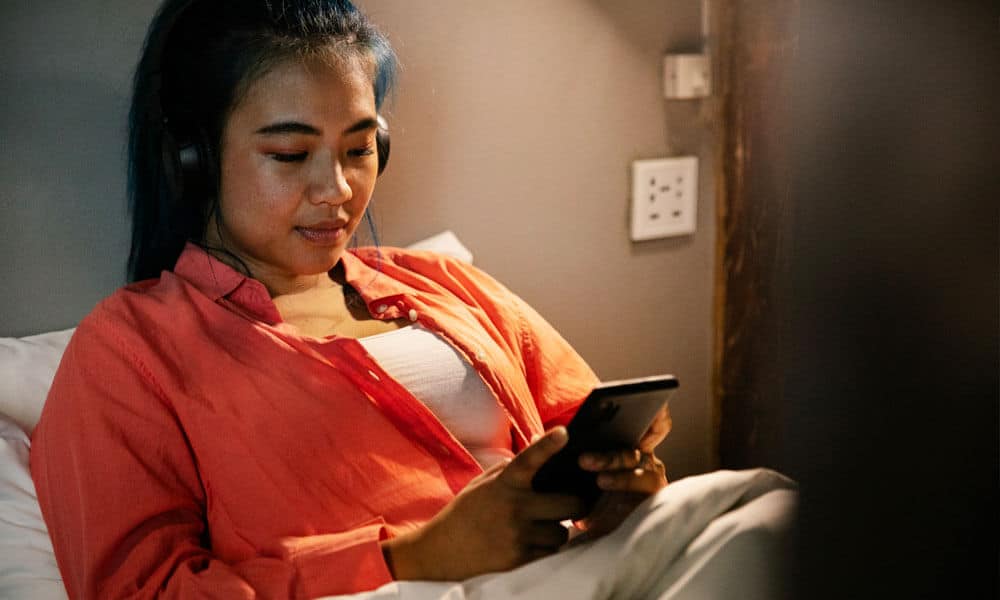 Rest Days
Give yourself a break. Traveling can be exhausting, both mentally and physically, and the more tired you get, the more likely your anxiety will get the better of you. Build rest days into your itinerary, so you don't have to feel guilty about staying in and watching Netflix all day. You can't enjoy your vacation if you are too tired to function.
Lean InTo Discomfort
There are many ways to manage your anxiety, but at the end of the day, it likely won't be completely gone. Let your anxiety exist, acknowledge it, and continue on. You can still do things while you're scared; just make a deal with yourself that you won't let the fear stop you.
If you liked this post, share it on:
If you liked this post, share it on: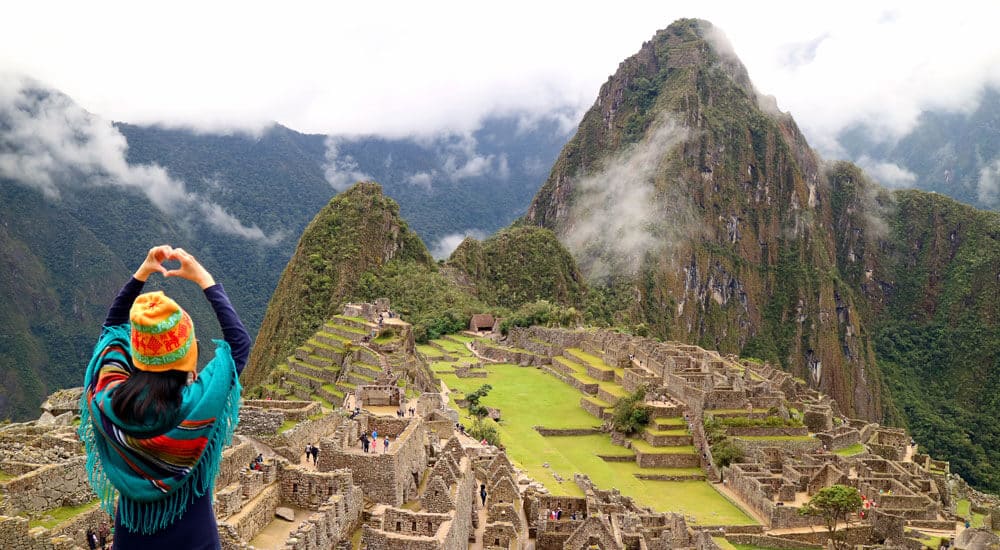 Hi!
We're BACK&PACK. We offer online resources and unique backpacking adventures for global backpackers and gap year travelers.
If you like our content, consider subscribing for meaningful travel advice, special trip promotions, and more!
We'll use your email in accordance with our Privacy Policy. You can unsubscribe anytime.
More Posts
Having a conversation with concerned loved ones about why you are taking a solo trip can be challenging. Here is how to make these talks as effective as possible.