Your Guide To Travel Planning Logistics
Get organized with our insights into travel logistics, including flight and hostel booking, travel insurance, luggage, and more
by MADELYN DRIVER
December 16, 2022
If you're like most people, you probably start planning for your trip months in advance, especially if you're planning on being abroad for longer stints of time. But even if you're the type of traveler who likes to take things as they come, there are some logistical aspects of vacation planning that you can't ignore. This guide will help you get organized and ensure that your travel plans go as smoothly as possible. Keep reading for insight into flight and hostel booking, travel insurance, luggage, and more.
Where Should You Start?
If you're not used to planning long trips, it can be tough to know where to start. The most important thing is to have a general idea of your destination(s) and the amount of time you want to spend in each place. For example, are you taking a quick week-long trip to Spain? Or are you hoping to spend an entire year off the beaten path in Argentina? These trips are very different and will require different levels of planning.
Once you have a basic understanding of your trip's parameters, you can start to focus on the details. The following sections will walk you through some of the key aspects of trip planning, from booking your travel to making sure you have everything you need before you go.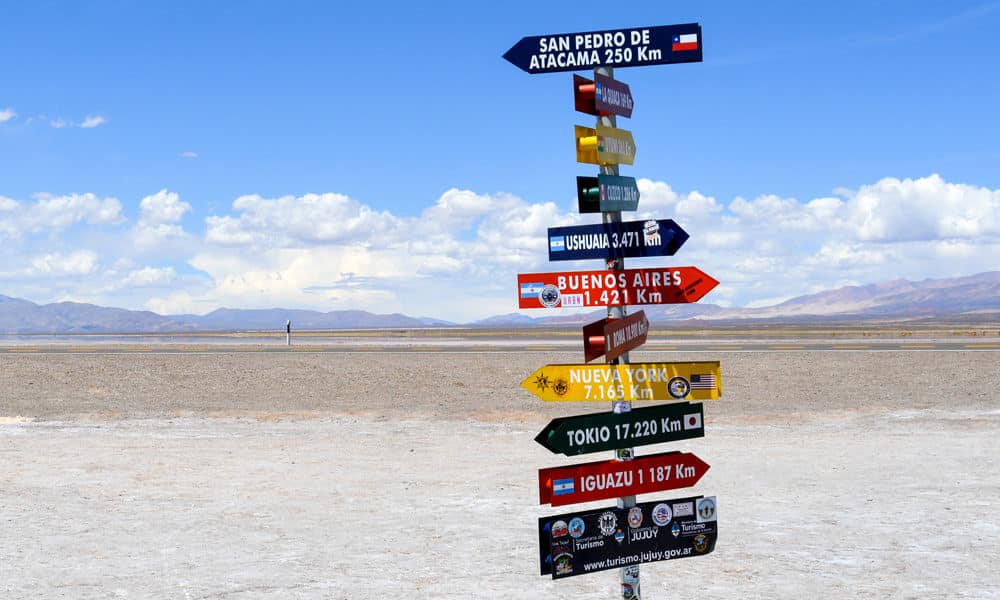 What You Need To Know About Booking Your Travel
Whether you're booking a flight, a train ticket, or your accommodations, there are a few things to keep in mind to make sure the process goes smoothly. First, try to be flexible with your travel dates. You may be able to find cheaper flights or accommodation if your travel plans are open-ended or flexible. It's also a good idea to have several different payment options available, in case one method is not accepted. Finally, be sure to read the fine print before you finalize any bookings. This will help you avoid any unpleasant surprises down the road.
Get The Latest
We'll use your email in accordance with our Privacy Policy. You can unsubscribe anytime.
Tips For Booking Flights
There are a few things to keep in mind when booking flights, whether you're flying for business or pleasure. First, try to give yourself flexibility when it comes to travel dates. Flight search engines like Skyscanner allow you to leave your departure and return dates open, which can sometimes lead to cheaper flights. If you time it right, this can result in hundreds of dollars of savings depending on your flight destination.
Or perhaps you're looking for flight hacks? Skiplagged is a flight search engine that specializes in finding hidden-city ticketing deals. This means you book a flight with a layover in your intended destination, but instead of continuing to the final leg of the journey, you get off at the layover city and don't take the last flight. While this may sound complicated, it can often lead to cheaper flights.
The only catch? Because you'll be ditching one or more of the flights, you won't be able to check a bag and are limited to your carry-on luggage. Similarly, some travelers have reported that airlines that have noticed a repeated habit of using Skiplagged will cancel passengers' tickets. To be extra careful, using Skiplagged shouldn't be viewed as a long-term flight strategy, but it can be a great way to snag a cheap flight if you're flexible and don't mind playing it a bit fast and loose.
What's The Best Day Of The Week To Book A Flight?
Statistically speaking, is there a best day to book a flight? In short, yes. According to CheapAir, the best day to book domestic flights is Tuesday, while the best time to book international flights is Sunday. That being said, these are just averages and you may be able to find cheaper flights on other days of the week as well.
How Far In Advance Should I Book A Flight?
This is a difficult question to answer as it can vary depending on your destination, the time of year you're traveling, and even the current political climate. For example, if you're planning a trip to Europe during the summer, you'll want to book your flights several months in advance. On the other hand, if you're planning a last-minute getaway to a beach destination during off-peak seasons, you may be able to find cheaper flights a few weeks (or even a few days) before your departure date.
A good rule of thumb is to start looking for flights about three months before your trip and in general, flights tend to be cheapest about six weeks before your departure date. This will give you a good idea of the average prices and will allow you to book your flight when you find a good deal. Sites like Kayak also allow you to track your flight's prices, so you can be notified when the price drops.
Are There Student Flight Discounts?
Many people don't realize that many airlines offer discounts to students. For example, United Airlines, American Airlines, Delta, and Southwest are known for offering discounted flights for students.
To take advantage of these discounts, you'll need to have a valid student ID as well as a few other documents. Student Universe is a great tool for finding cheap flights for students. All you need to do is create an account and verify your student status. Once you're verified, you'll be able to search for cheap flights, hotels, and even tours and activities.
Keep in mind that these discounts are usually only available to full-time students, so if you're no longer enrolled in school or only go to school as a part-time student, you might not be eligible for the discount. Additionally, some airlines require that you book your flight a certain number of days in advance to take advantage of the student discount, so be sure to read the fine print before booking.
Tips For Booking Hostels And Hotels
The Low Down On Hostels
For travelers on a budget, hostels are often the best option for finding cheap accommodation. Hostelworld is one of the most popular websites for hostel booking, and it offers a wide range of options to choose from all around the world. You can search for hostels by city, read reviews, and even view photos to get a better idea of what the property is like.
Our best hostel tips? Although hostels tend to be cheaper than hotels, they generally don't include things like towels or toiletries, so you'll need to make sure you bring your own or allocate part of your budget to buying these items when you arrive. Additionally, if you're not a fan of sharing a room with strangers, you can often pay a bit more to book a private room within the hostel.
The Low Down On Hotels
Perhaps you'd rather opt for a hotel instead? When booking a hotel, it's often best to book directly through the hotel's website rather than through a third-party site like Expedia or Priceline. This is because many hotels offer special deals and discounts that you won't be able to find anywhere else. For example, you might be able to get a free night's stay or a discount on your room rate if you book directly through the hotel's website. Many hotels will also offer price-matching services, meaning that if you find a cheaper rate elsewhere, the hotel will match that rate so you can book directly with them.
Additionally, it's always a good idea to read reviews before booking a hotel. TripAdvisor is a great resource for reading reviews and getting an idea of what other travelers thought of their stay. When reading reviews, pay attention to both the positive and negative comments to get a well-rounded idea of what the hotel is really like.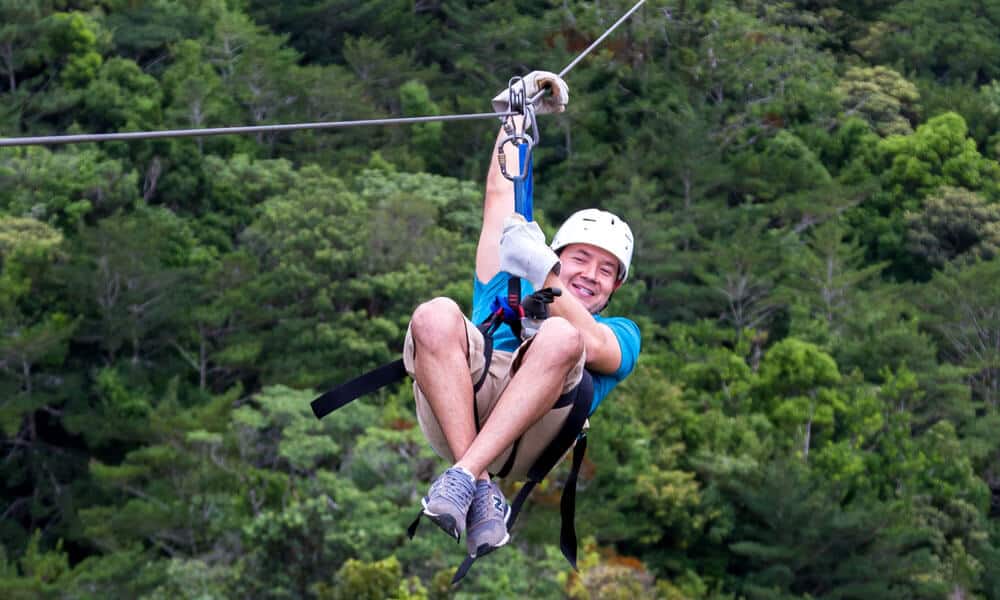 Travel Insurance
Travel insurance is similar to health insurance in that it can protect you in case of any medical emergencies, flight cancellations, or lost luggage. For many travelers, travel insurance is often overlooked. But if you're planning a trip, it's always better to be safe than sorry. After all, you never know when something might go wrong.
What Does Travel Insurance Cover?
Travel insurance is often used as a blanket term to mean coverage for trip cancellations, medical emergencies, lost or stolen luggage, and flight delays. Sometimes this is the case. However, some travel insurance policies only offer medical emergency coverage. On the other hand, trip interruption insurance—or trip delay insurance—refers to the specific coverage surrounding flight delays.
Cancel for Any Reason travel insurance (CFAR) is a type of add-on policy that allows you to cancel your trip for any reason whatsoever—even if it's not covered under the regular policy—and receive some type of reimbursement. For example, let's say you've booked a non-refundable flight and hotel room, but then you find out your grandma is sick and you need to stay home to take care of her. With CFAR, you would be able to cancel your trip and get a partial refund for the non-refundable expenses.
Likewise, global medical insurance plans are unique in that they're designed for long-term travelers. Although these policies are more expensive, this type of insurance offers comprehensive coverage for things like emergency evacuation, medical expenses, and trip cancellations. If you're embarking on a gap year, for example, global medical insurance might be a good option for you.
What Does It Cost And Is Travel Insurance Worth It?
The price of travel insurance depends on a few factors, such as the length of your trip, where you're going, and what type of coverage you need. In general, though, policies start at around $30 for domestic trips and $50 for international trips.
At the end of the day, whether or not travel insurance is worth it is entirely up to you. If you're the type of person who likes to have a safeguard in place, then buying a policy might give you some peace of mind. Or, if you're planning on applying for long-term or student visas in another country, some embassies require proof of travel insurance to process the paperwork.
However, if you're comfortable taking risks and/or can afford to pay for a procedure in a foreign country out of pocket, then you might decide that travel insurance is not right for you.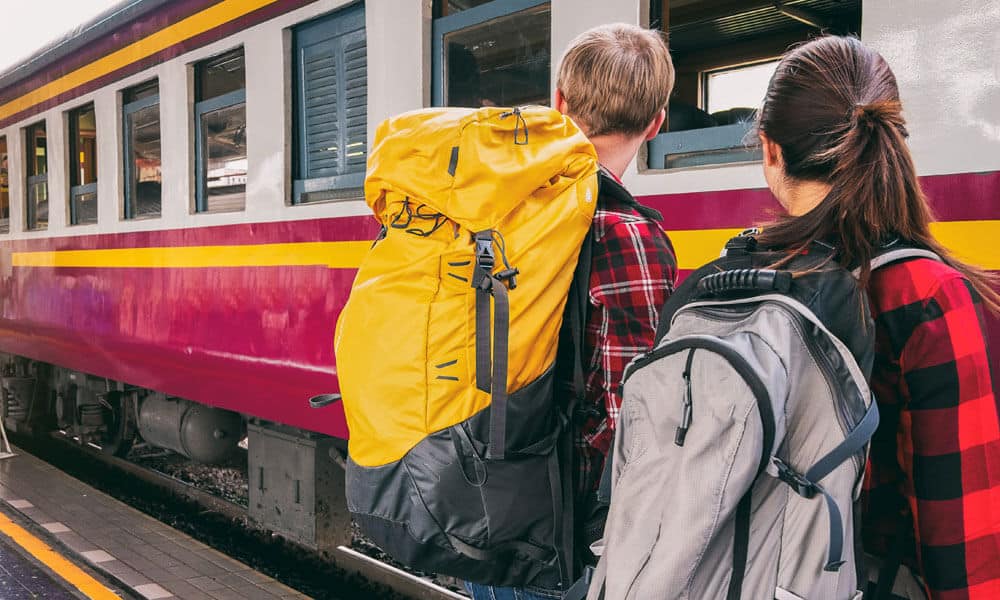 What's The Best Luggage For International Travel?
You've chosen your destination, booked your flights, and are now on the hunt for the best lightweight luggage. But with so many options on the market, it can be hard to decide which one is right for you.
When choosing luggage, consider what type of traveler you are. If you're someone who likes to pack light or are taking a shorter trip, then a carry-on bag might be the best option for you. These bags are small enough to fit in the overhead bin on an airplane and can often be stowed under the seat in front of you.
If you're planning on backpacking or spending long periods of time abroad (especially in countries that may not have the infrastructure for paved roads and sidewalks), consider purchasing a backpacking backpack. With these backpacks, you strap the bag onto your back, which leaves your hands free to carry other things.
A 50l backpack will be able to hold your necessities, a few outfits, and a pair or two of shoes. Or, if you're looking for a backpack with more room, a 60l or 75l backpack will do the trick. Just keep in mind that the more space you have, the heavier your bag will be!
No matter what type of luggage you choose, make sure to read the reviews before making a purchase. This way, you can be sure that you're getting a high-quality bag that will last you for years to come. And always remember to purchase a bag that has a good warranty. That way, if something happens to your luggage while you're on your trip, you'll be covered.
Best Credit Cards For Traveling Abroad
When you're planning a trip abroad, one of the first things you need to do is figure out how you're going to pay for things. After all, not all countries accept American dollars, and even if they do, using cash can be risky. That's where credit cards come in.
There are a few things to consider when choosing a credit card for international travel. First, does the card have foreign transaction fees? This is important because you don't want to be charged extra just for using your card abroad. Second, does the card have a good exchange rate? You'll want to find a card that doesn't charge exorbitant fees for converting currency. And finally, does the card offer any travel-specific perks, such as free checked bags or priority boarding?
When it comes to credit cards with no annual fees, the Capital One VentureOne Rewards Credit Card is a fan favorite. This card has no foreign transaction fees and offers a great exchange rate. Plus, you'll earn rewards points on every purchase, which can be redeemed for travel expenses like flights, hotels, and car rentals.
Another popular option is the Chase Sapphire Preferred Card. Although this card has a $95 annual fee, it comes with a slew of travel-specific perks, like free checked bags and priority boarding. Plus, you'll earn rewards points on every purchase, which can be redeemed for travel expenses like flights, hotels, and car rentals.
Choosing the right credit card for your upcoming trip abroad is an important decision. Be sure to do your research and choose a card that will work best for you and your travel plans.
Although there are numerous ways to go about planning the logistics of your trip, the most important thing to remember is to have fun and enjoy yourself. Trip planning logistics may seem stressful and anxiety-inducing, but with a little bit of foresight and strategy, you can get the major details of your trip ironed out in no time. And, once you're on your trip, all that planning will be worth it when you're able to sit back, relax, and enjoy the experience. Safe travels!
If you liked this post, share it on:
If you liked this post, share it on: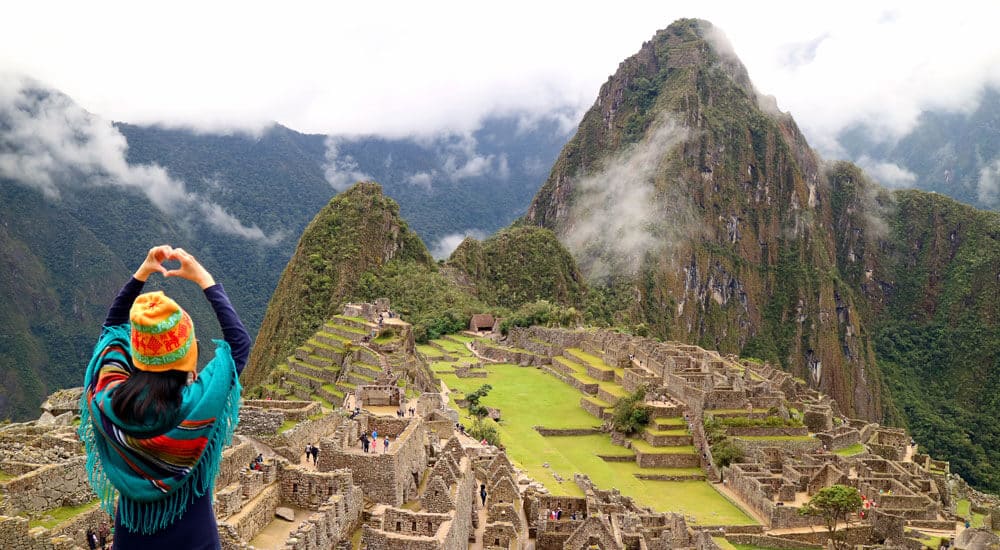 Hi!
We're BACK&PACK. We offer online resources and unique backpacking adventures for global backpackers and gap year travelers.
If you like our content, consider subscribing for meaningful travel advice, special trip promotions, and more!
We'll use your email in accordance with our Privacy Policy. You can unsubscribe anytime.
More Posts
Having a conversation with concerned loved ones about why you are taking a solo trip can be challenging. Here is how to make these talks as effective as possible.