Top Travel Safety Tips for Solo Female Travel
How to stay safe as a solo female traveler while ensuring that your solo trip is fun and worry-free
by MADELYN DRIVER
October 13, 2022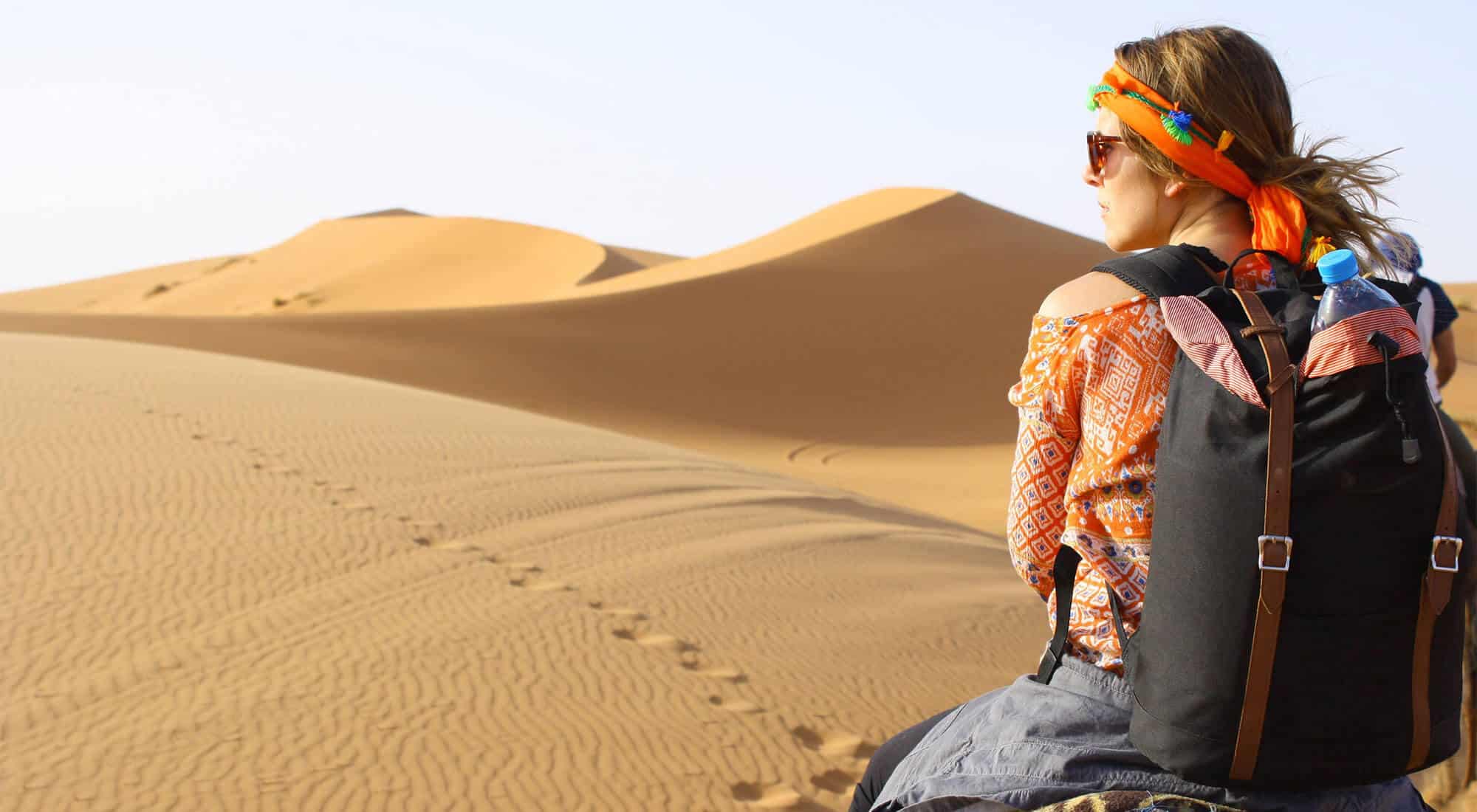 Whether you're a seasoned explorer who loves traveling solo or a first-time solo traveler looking for some inspiration, you've come to the right place. Solo travel for women is one of the best ways to learn more about yourself and the world around you. But as with any travel, safety should always be a top priority. To help you prepare for your upcoming trip, we've compiled some of our top travel tips for safe solo travel. Whether you're exploring a new city or hitting the open road on a road trip, these tips will help keep you safe and ensure that your trip is fun and worry-free.
Before You Go
Do your research
No matter where you're traveling, it's always important to do your research beforehand. Read up on the local laws and customs, and familiarize yourself with the area you'll be visiting. This means understanding where you'll be staying in proximity to the nearest hospital or police station, and knowing what areas to avoid. Reading popular travel blogs or watching vlogs from other solo travelers can be a helpful way to understand the nuances of traveling to that specific destination. Websites such as The Blonde Abroad or Adventurous Kate — blogs that focus on solo travel for women — are especially helpful in providing insider tips and general safety.
For example, Cape Town, South Africa, is renowned for being a country of unmatched beauty and natural surroundings. And during the daytime, many areas of the city feel welcoming and safe. However, a number of travel bloggers advise that it's not safe to walk around the city at night. Without doing research ahead of time, you might miss out on important travel advisories that have come from like-minded solo travelers like you.
Other important aspects of travel you should research beforehand? Your accommodation options. Solo travelers should always book accommodations in advance, whether that means reserving a room in a hostel or renting an apartment through a reputable website. Additionally, solo female travelers in particular should avoid traveling at night. This will help you avoid any stressful or potentially unsafe situations upon arrival.
Lastly, take note of emergency phone numbers based on your destination country. While the U.S. uses 9-1-1 for emergencies, other countries have different numbers to call. Add these numbers into your phone ahead of time, and make sure to pack a physical copy in your carry-on luggage as well.
Make copies of important documents
Before you hit the road, make sure you have copies of all your important documents, including your passport and ID. Keep these copies in a safe place, such as a locked suitcase or in an encrypted file on your computer. That way, if you lose your passport while traveling, you'll have a backup to help you get replacement documents at your nearest consulate or embassy.
Tell someone where you're going
Before you head out on your solo adventure, make sure to tell a friend or family member where you're going. Provide them with an itinerary of your planned activities, as well as the contact information for your accommodation.
Have an iPhone? One easy way for your friends and family to know your location is to enable the People tab on the iPhone app Find My. This app allows you to share your location with others and can be a helpful way for loved ones to keep track of your whereabouts while you're traveling, no matter where in the world you are.
Other helpful travel safety apps include:
bSafe: This personal safety app includes features such as GPS tracking, a fake call feature to help you escape unsafe situations, and an alarm system that can be activated if you're in danger.
Noonlight: With this app, you can alert authorities if you feel unsafe. Once you've inputted your destination, hold down the button on the app while you're en route. If you let go, an alarm will sound and the police will be notified of your location. Because this app notifies the police, it only works in the U.S. (all 50 states).
Kitestring: Check in with this app to let contacts know you're safe. If you don't check in within the time limit you set, the app will notify your contacts of your location.
If you're a U.S. citizen, you should also sign up for the Smart Traveler Enrollment Program (STEP), which is a free service offered by the U.S. government. Enrolling in STEP allows you to receive important information from the nearest U.S. embassy or consulate, as well as helps the U.S. government locate you in an emergency situation.
Get The Latest
We'll use your email in accordance with our Privacy Policy. You can unsubscribe anytime.
Pack safety essentials
There are a few key items that every solo traveler should pack for their trip, and these items can help you stay safe while you're on the road.
First, always carry a charged cell phone with you, even if you're just going for a walk around the block. This will allow you to call for help in case of an emergency.
Second, carry a small flashlight with you at all times. This will come in handy if you find yourself in an unfamiliar place after dark.
Third, pack a whistle. If you're ever in an unsafe situation, a loud whistle can help attract attention and scare off potential attackers. And, because a whistle is super small, it's easy to carry in a purse or wallet.
Pack at least one lock. Whether you're locking up your valuables in a hostel dorm room or securing your luggage while traveling, a lock can give you an extra layer of security.
Finally, it's always a good idea to carry some cash with you, in case you find yourself in a situation where you can't access an ATM or your credit cards aren't working.
Purchase travel insurance
No one ever expects to become sick or injured while they're traveling. But, unfortunately, these things can happen. That's why it's a good idea to purchase travel insurance before you head out on your trip.
Travel insurance will help you cover the cost of any medical care you might need while you're away from home. It can also provide coverage for lost or stolen belongings, flight cancellations, and more.
When shopping for travel insurance, make sure to read the fine print to see what's covered. Some policies only cover certain types of activities, such as hiking or skiing, so it's important to choose a policy that covers the types of activities you're planning to do while you're away.
Solo female travelers should also consider getting travel insurance that includes coverage for sexual assault. This type of coverage can help with the cost of medical care, therapy, and more.
During Your Trip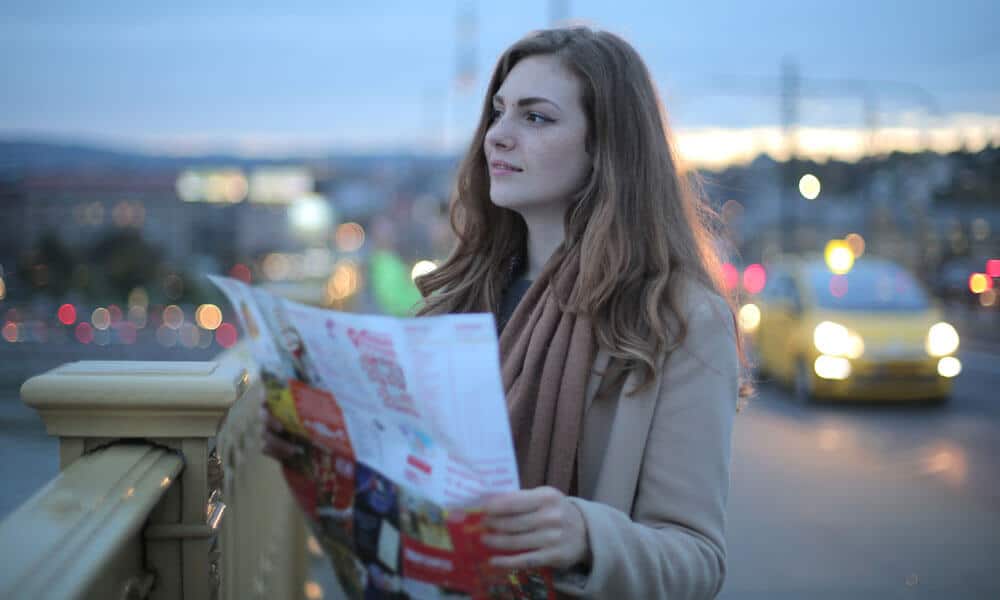 Trust your gut & be cautious
When you're traveling solo, it's important to listen to your intuition. If something doesn't feel right, it probably isn't. For example, if you're taking a taxi and the driver seems suspicious, ask to get out of the car immediately. It's better to be safe than sorry.
Along the same lines, it's important to be extra cautious, especially when you're solo traveling. Platforms like Couchsurfing — in which people offer rooms and couches in their homes to travelers — are very popular amongst solo travelers. If you're a female, it's important to only stay with other female Couchsurfing hosts and to read reviews before agreeing to stay with someone.
Similarly, when meeting new people while traveling, it's important to use caution. Try not to give out too much personal information, such as your home address or where you're staying. Instead, meet in public places and get to know someone before agreeing to go anywhere with them.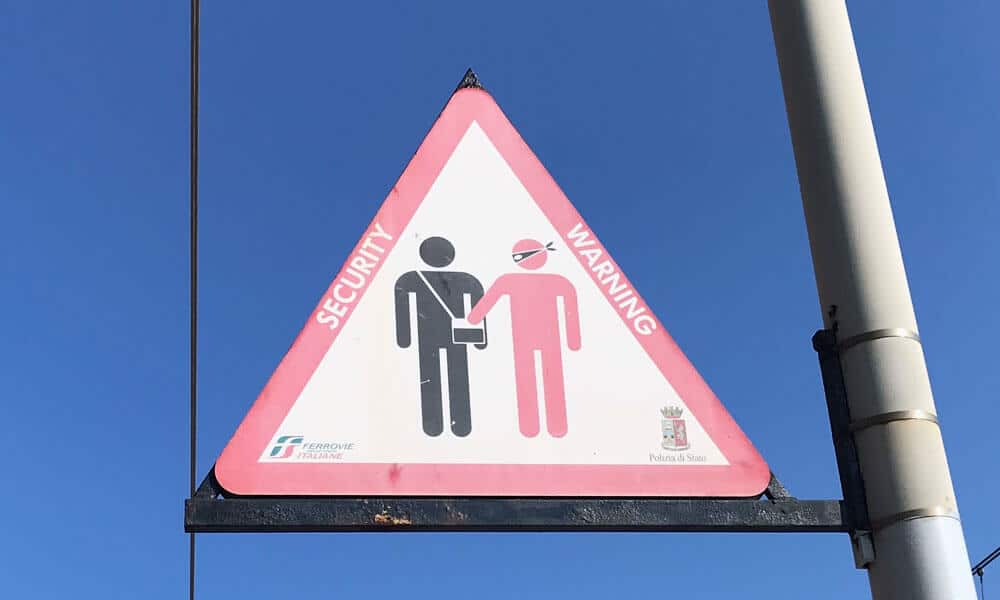 When you're out and about, carry your valuables close to your body or in a hidden place. Carrying a huge backpack or donning expensive jewelry or accessories is a surefire way to attract unnecessary attention. Carrying tons of cash on your person? Consider using a money belt or money pouch.
Even if you're not bringing all your valuables with you, you may still want to consider securing them in your hotel or hostel room while you hit the town. Although hotel safes are considered to be a spot for the safekeeping of your passport, cash, and other important documents, it's important to note that they are not 100% secure. After all, the front desk generally still has a master lock to access these safes. If you feel weird about locking up your valuables in a hotel safe, bring your own lock and lock up your belongings within your suitcase.
Locking up your valuables is even more important if you're staying in a shared space like a hostel or a couch surf. In these cases, you'll want to use your own lock to secure your belongings in a locker. Most hostels will provide these for you, but it's always good to bring your own just in case. Don't cheap out when you buy your lock. A good quality lock will go a long way in keeping your belongings safe.
Finally, certain countries and destinations are often touted as being the "best places to travel solo". While some areas may certainly feel safer than others, pickpocketing can, unfortunately, happen no matter where you are. Because of this, be aware of your surroundings no matter where you are, and use your common sense.
Always have a backup plan
When you're traveling solo, it's always a good idea to have a backup plan. If you leave your hotel or hostel for the evening, write down the address of your accommodation and keep it with you. If you get lost, need directions, or need to get a taxi back to your hotel, you'll be able to get home safely.
On a larger scale, if you're utilizing a platform like Couchsurfing for your accommodation, have a backup plan in place in case your host cancels on you or you don't feel comfortable staying with them. Thousands of people have had positive experiences using this service, but others have had horrible experiences.
Have no money to arrange for a last-minute hotel switch but need a backup plan to ensure your safety? Facebook groups like Host a Sister or Girls Love Travel often contain posts from women who are looking for a safe place to stay in a specific city. Since these groups are full of helpful solo female travelers, they can be a great resource if you find yourself in a bind.
Be vigilant around alcohol
While it's exciting to let loose and have fun while you're traveling, it's also crucial to be aware of your surroundings, especially if you plan to visit bars or clubs.
If you're in a bar or a club, don't leave your drink unattended. It only takes a few seconds for someone to slip something into your drink. If you need to go to the bathroom, wait until you finish your drink. Or ask someone you trust to watch your drink for you.
As a female traveler, it's also important to know the angel shot meaning. If you're ever feeling unsafe in a bar or club, order an angel shot. This will let the bartender know that you need help and they'll either call a taxi for you or help you to safety. Amazingly, the angel shot is gaining popularity as a universal term, but depending on where you're traveling, this term might not yet be well-known. If this is the case, asking for help from a bartender or manager will ensure your safety.
Once you leave the bar or club, make sure you have a solid plan in place for how you're going to get home safely. If you're intoxicated, consider taking a taxi or an Uber. And because alcohol can impair your judgment and leave you more vulnerable than when you're sober, you shouldn't walk home alone.
Feel confident about saying "no"
Don't want to get in the car of someone who's offering you a ride? Don't want to go to dinner with the local you just met on the street? Don't want to accept a drink from someone at the bar? You are never obligated to do anything that you don't want to do, no matter what anyone says.
If someone is pressuring you into doing something, it's probably not a good idea. Trust your gut and listen to that little voice in your head that's telling you to be careful. It might just save your life.
Other Tips for Travelers
In addition to the above-mentioned tips, there are also several other things you can do to stay safe while traveling.
Learn emergency phrases
If you're traveling to a country where you don't speak the language, learn some emergency phrases before you go, such as:
I need help.
Where is the hospital?
Where are the police?
I'm lost.
This way, if you find yourself in a dangerous situation, you'll be able to ask for help.
Know what NOT to say
When you're traveling, never tell a stranger that you're traveling alone. Instead, say that you're meeting up with friends later.
Learn basic self-defense
If you want to feel extra safe while traveling, consider taking a self-defense class before your trip. Even if you never have to use what you learned, it's always good to know how to protect yourself.
With these travel safety tips in mind, you can solo travel with confidence knowing that you're prepared for anything! Just remember to always trust your gut, be aware of your surroundings, and take precautions to protect yourself. And if you ever find yourself in a dangerous situation, don't hesitate to ask for help. Safe travels!
If you liked this post, share it on:
If you liked this post, share it on: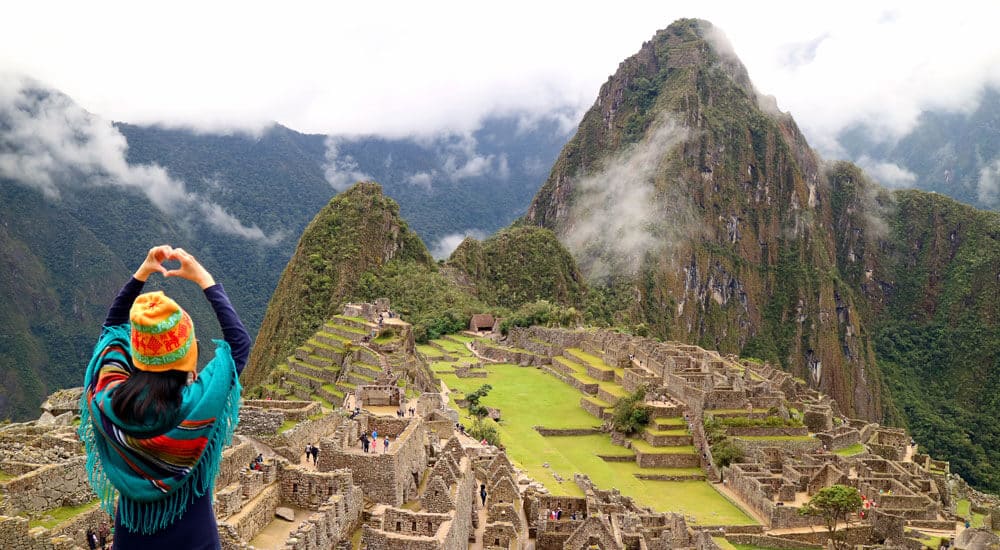 Hi!
We're BACK&PACK. We offer online resources and unique backpacking adventures for global backpackers and gap year travelers.
If you like our content, consider subscribing for meaningful travel advice, special trip promotions, and more!
We'll use your email in accordance with our Privacy Policy. You can unsubscribe anytime.
More Posts
Having a conversation with concerned loved ones about why you are taking a solo trip can be challenging. Here is how to make these talks as effective as possible.