What To Do During A Gap Year
What is a gap year? Why take a gap year? What to do during a gap year? Learn more and get gap year ideas here.
by MADELYN DRIVER
Updated October 10, 2023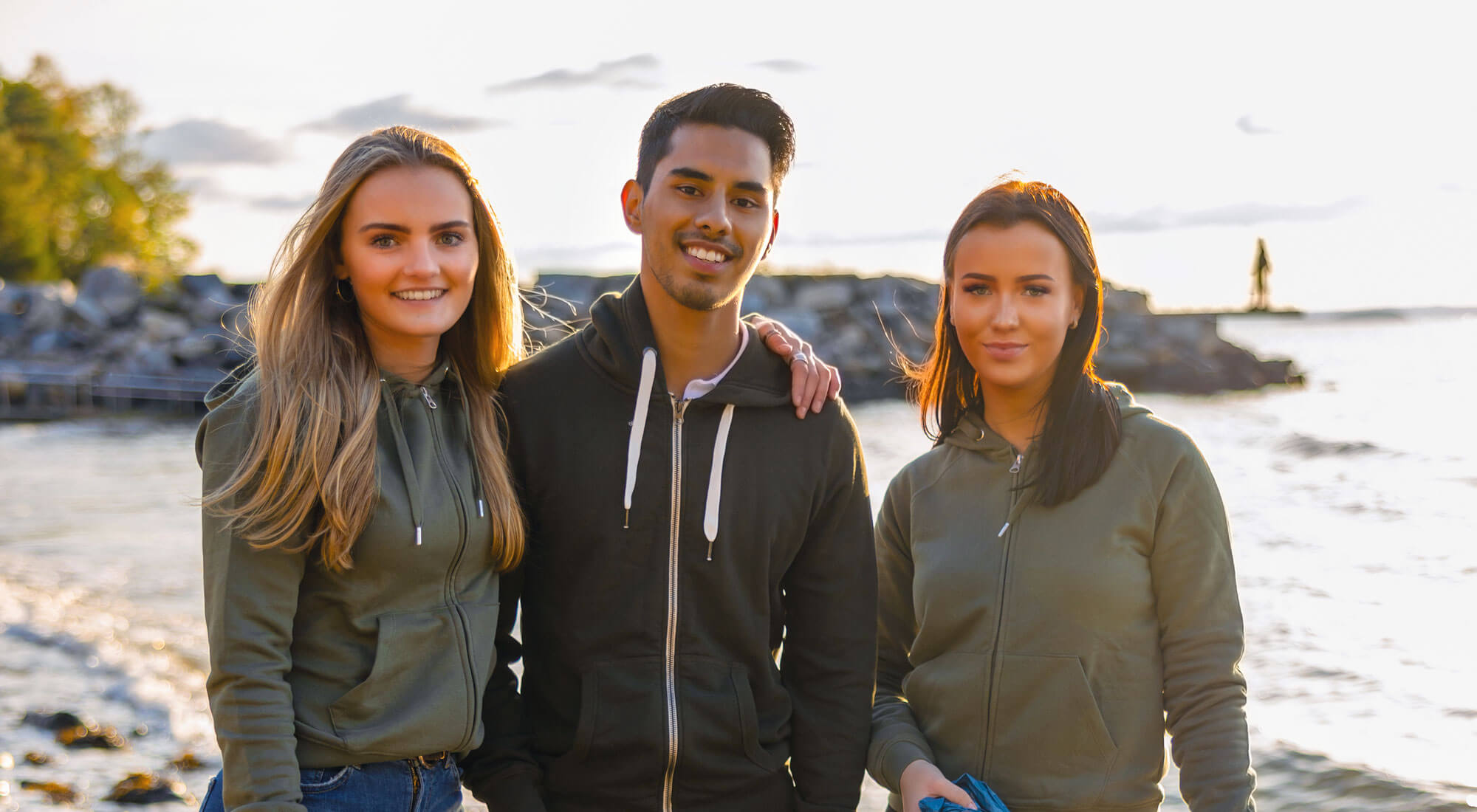 For many people, taking a gap year is the perfect opportunity to travel the world and see new places before starting school or entering the "real world." If you're thinking of spending your gap year traveling, there are a few things you should keep in mind to make sure you have a great experience. Whether you're looking for ideas on how to make the most of your time off or hoping for practical tips on how to plan your gap year, keep reading. We've compiled plenty of gap year ideas that are sure to get you excited about your future travels!
What Is A Gap Year?
Before we start, let's make sure you're clued into what a gap year is. A gap year is generally a year-long break between high school and college, or between college and the "real world." Traditionally, students take gap years to travel, work, or volunteer before starting their next phase of education or entering the workforce.
Additionally, the term gap year can be fluid. Although a gap year after high school and a gap year after college are the most popular times to take one, you can really take a gap year at any point in your life. For example, some people take a mid-career break or an "adult gap year" to travel or pursue other interests before returning to work.
Along the same lines, your gap year doesn't even have to last an entire year. If you only have a few months off, you can still use that time to travel the world or work on interesting projects. No gap is too small!
Why Take A Gap Year?
There are plenty of reasons why taking a gap year might be the right choice for you. Maybe you're not sure what you want to study in college and you're hoping a year of travel will help you figure it out. Or, maybe you're looking for a break after years of school and want to explore the world before starting your career.
Whatever your reasons might be, there are plenty of benefits that come along with spending a gap year traveling.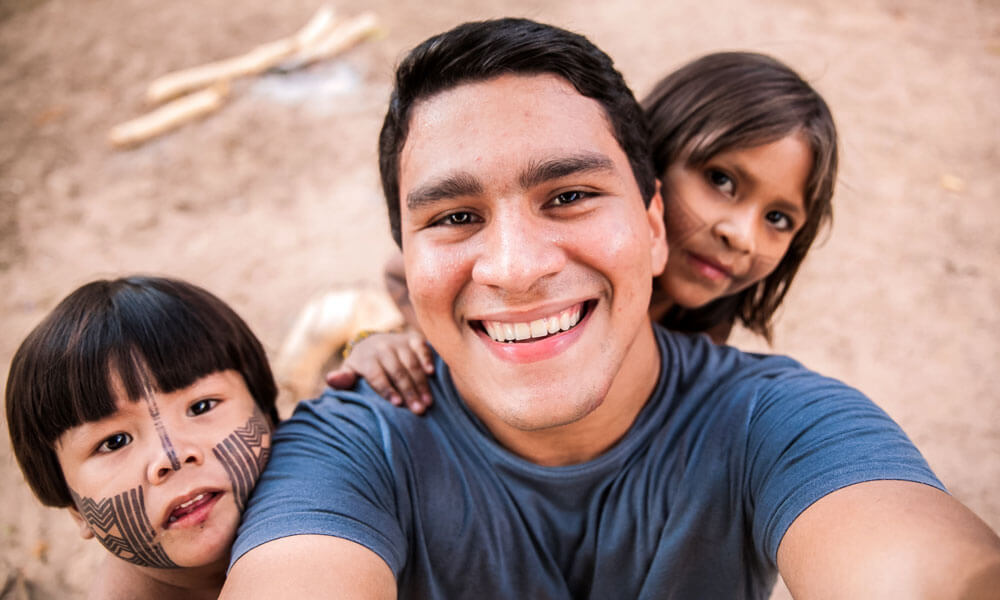 Pros And Cons Of Taking A Gap Year
For one, traveling can help improve your mental health. Studies have shown that taking a break from your everyday life can help reduce stress, improve your sense of well-being, and increase creativity.
Additionally, one particular study conducted by the former Dean of Admissions at Middlebury College showed that gap-year students tended to outperform their peers in college by 0.1 to 0.4 on a 4.0 scale. Even more, these positive effects lasted the entire four years of college. Similarly, travel can also help you learn more about different cultures and ways of life, something that is invaluable in today's increasingly connected world.
Of course, there are downsides to taking a gap year as well. For example, traveling can be expensive, and it's not always easy to find a job when you return home. Additionally, if you're not careful, it's easy to spend your gap year doing nothing more than lounging on a beach (not that there's anything wrong with that!).
Get The Latest
We'll use your email in accordance with our Privacy Policy. You can unsubscribe anytime.
What To Do In A Gap Year
Now that we've gone over some of the pros and cons of taking a gap year, it's time to start thinking about what you might want to do with your time off. If you're having trouble coming up with ideas, we've compiled a list of creative ideas for a gap year. Whether you're looking to travel, work, or volunteer, there's certainly something for everyone.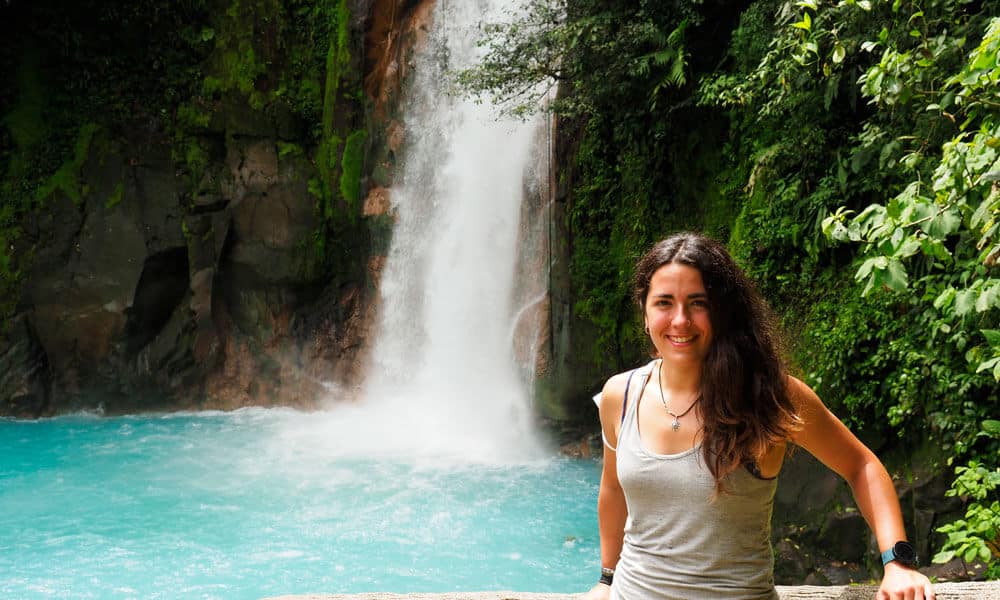 Adventure Travel
How would you like to spend part of your gap year hiking the trail to Machu Picchu, sailing the Mediterranean, or exploring the unique landscapes of Iceland (um – who wouldn't!)? Adventure travel is a popular option for gappers seeking excitement and a sense of personal accomplishment.
You might be wondering what benefits adventure travel can have. Adventure travel pushes you to confront challenges head-on. Whether you're trekking through mountains, whitewater rafting through a rainforest, or navigating uncharted waters on a sailing ship, you'll undoubtedly encounter situations that require problem-solving, resilience, and adaptability. These experiences, in turn, boost your self-confidence and sense of self-reliance, improving your ability to handle adversity in other aspects of life. Adventure travel also fosters a deep connection with nature and different cultures, expanding your horizons and increasing global awareness.
While some adventure trips can be tackled alone, for safety and other reasons, it's often best to go with an organized program or adventure tour operator. Adventure travel programs span the gamut, often focusing on a specific niche, such as:
BACK&PACK: B&P offers adventure travel programs in some of the most beautiful destinations on Earth. Trips combine adventure activities with cultural immersion and off the beaten path experiences.
NOLS: NOLS is a non-profit outdoor education school dedicated to teaching environmental ethics, technical outdoor skills, wilderness medicine, risk management and judgment, and leadership.
Sea|mester: Sea|mester delivers educational journeys where students spend their entire semester at sea, sailing between islands, countries and even continents.
Language Immersion
Another great way to spend your gap year is by immersion language learning, i.e. immersing yourself in a new culture and learning a new language. This can be an especially valuable experience if you plan on working or traveling abroad in the future. There are many different ways to go about language immersion, but one of the most popular is to simply live in a foreign country and surround yourself with locals. By doing this, you'll not only learn the ins and outs of the language but also get a first-hand look at the culture and way of life.
Want to take your language learning even further? Look for language lessons or enroll in a school and take a few classes. This will help you build a foundation in the language, and give you the confidence you need to start communicating with locals.
If you're not interested in living abroad, there are plenty of other options for language immersion. For example, you could take classes at a local language school, or even just make an effort to watch foreign films and TV shows. The online platform iTalki is another great online resource for finding language teachers from all over the world. In the end, the important thing is that you're constantly exposing yourself to the language in order to learn it as quickly as possible.
Volunteering
Another great way to spend your gap year is by volunteering with a local organization or charity. This can be a great way to give back to the community, while also gaining valuable work experience. Additionally, it's a great way to meet new people and make friends in your area.
There are a number of ways to find volunteering opportunities, but one of the easiest is to simply search online. Whether you're searching specifically for "gap year volunteer programs" or just general volunteering opportunities, there are many websites that list different organizations and charities that are looking for volunteers. Some of the most popular volunteer websites include:
VolunteerMatch: VolunteerMatch.org is a website that connects volunteers with local organizations and charities. Whether you're looking to volunteer for a day, a week, or longer, VolunteerMatch.org has a listing for you. Additionally, the website also provides information on different types of volunteering opportunities, as well as tips for first-time volunteers.
Idealist: Idealist.org is another great website for finding volunteering opportunities. One of the best things about Idealist.org is that it offers a wide variety of different types of volunteer positions, from one-time opportunities to long-term commitments.
Points of Light Engage: Points of Light is a global volunteer organization with over 5,000 affiliate organizations in 70 countries. On the website, you can search for volunteering opportunities by location, keyword, or type of opportunity. There are also a number of websites that focus specifically on gap year volunteering. These websites can be a great resource if you're looking for programs or opportunities that are specifically designed for gap year students.
These websites are just the tip of the iceberg. With enough research, you should have no trouble finding something that suits your interests. Want to volunteer at an eco-resort? An elephant sanctuary? Or maybe a bustling hostel? There are volunteer opportunities available all over the world, so you're sure to find something that piques your interest.
Staying in your home country and wanting to volunteer? Try contacting your local school district or city government and inquire about volunteer opportunities. This is a great way to get involved in your community, and you may even be able to find opportunities that are related to your future career goals.
Work Experience
If you're looking to gain some work experience, then a gap year is the perfect time to do it. Whether you want to save up some money or simply learn more about a certain industry, working during your gap year can be a great way to achieve your goals.
One option is to take on a short-term or part-time job in an industry that you're interested in. This can help you get your foot in the door, and learn more about what it's like to work in that particular field. Another option is to look for internships or apprenticeships. These are often longer-term positions, but they can provide you with valuable experience and knowledge about a certain profession.
Of course, in order to be able to legally acquire a job, you'll need a proper visa. If you're staying in your home country, this likely won't be an issue. However, if you're planning on working abroad, you'll need to make sure that you have the proper documentation. Countries like Australia, New Zealand, Singapore, Ireland, and the UK all have working holiday visas available for young adults, so be sure to do your research and see if you're eligible.
No matter what route you decide to take, working during your gap year can be a great way to gain some valuable experience. Not to mention, it's also a great way to earn some extra money!
Work Exchange Programs
What's the difference between work exchange and volunteering? Work exchange is where you trade your time and skills for accommodation and/or food. So, essentially, you're working in exchange for a place to stay. This can be a great option if you're looking to travel on a budget.
There are work exchange programs available all over the world, in a variety of different industries. Whether you're interested in working on a farm, in a hostel, or even at a ski resort, there's sure to be a work exchange program that's perfect for you.
One of the best things about work exchange programs is that they often offer opportunities to travel and see new places. For example, WWOOF (World Wide Opportunities on Organic Farms) is a work exchange program that allows you to live and work on organic farms all over the world. This is a great way to see new places, meet new people, and learn about sustainable living.
There are also work exchange programs available in more urban areas. For example, HelpX is a website that connects volunteers with hosts in over 130 countries. This is a great option if you're looking for a more traditional work exchange experience, in a city or town setting.
If you're interested in finding a work exchange program, there are a few websites that can help you get started. Workaway, HelpX, and WWOOF are all great resources that can help you find work exchange opportunities all over the world.
Become An Au Pair
What is an au pair? An au pair is a live-in nanny, who typically comes from another country. Au pairs usually live with their host family for 6 to 12 months and provide childcare services in exchange for room, board, and a small stipend.
Wondering about the differences between an au pair vs. a nanny? An au pair typically has a closer relationship with the family they live with, and they often become like a member of the family. They also tend to be younger than nannies and are often looking for an opportunity to travel and learn about new cultures.
If you're interested in becoming an au pair, there are a few things you should know from the get-go. First, you'll need to be at least 18 years old (21 in some countries). You'll also need to have a valid passport and be able to speak conversational English (or the language of the country you're going to).
There are a few different ways to find an au pair position. You can search online, on websites like AuPair World or GreatAuPair. You can also contact a local au pair agency, which can help connect you with families in your area.
If you're interested in working with children, then becoming an au pair might be the perfect option for you. Au pairs typically work 25 to 30 hours per week, which leaves plenty of time for exploring your new city or town. Plus, you'll get to experience life in a new country and learn about a new culture.
Independent Travel
If you're not interested in working or volunteering during your gap year, that's totally fine! There are plenty of other ways to spend your time. One popular option is independent travel.
Independent travel is exactly what it sounds like — traveling without being part of a group or program. This can be a great way to see the world on your own terms and at your own pace. Plus, it can be a lot cheaper than booking a tour or traveling with a group. And what's better than spending your time making friends and building connections with people from all over the world?
If you're interested in independent travel, the best thing to do is some research. Start by reading travel blogs, browsing travel forums, or watching travel vlogs on YouTube. This will give you some ideas about where to go, and what to do when you get there.
Love the idea of jaunting around Europe? Check out the Eurail Global Pass, which allows you to travel by train in 28 different European countries. Or, if you want to explore Japan, for example, consider buying a 21-day pass from Japan Rail Pass. Depending on where you're traveling to, many countries offer unlimited bus or train passes.
Of course, you can also choose to spend more time in one country. Just be careful of the different tourist requirements and length-of-stay limitations. For example, non-EU citizens can only spend 90 days out of every 180 days in the Schengen Zone, which is made up of 26 European countries. If you're planning on spending extensive time in Europe, you simply need to make sure you comply with the Schengen tourist requirements.
No matter where you choose to travel, independent travel can be a great way to see the world and have some new experiences. So why not give it a try?
Online Gap Year
Ever heard of an online gap year? If not, don't worry – you're not alone. Online gap years are a relatively new phenomenon, and they're becoming increasingly popular among young people.
What is an online gap year? Essentially, it's a year spent traveling… online. That means you'll spend your time exploring different countries and cultures, without ever leaving your home.
How is that possible? Well, there are a few different ways. One popular option is to take online courses from different universities around the world. This way, you can learn about new cultures and civilizations without ever having to leave your home.
Another option is to volunteer with an online organization. For example, you could help design websites for non-profit organizations, or write articles for a travel blog.
No matter how you choose to spend your time, an online gap year can be a great way to learn about new cultures and make some new virtual friends. So if you're looking for an alternative to traditional gap years, an online gap year might be right for you.
So, there you have it! These are just a few ideas for things to do during a gap year. Whether you want to work, travel, or learn, there are plenty of options out there for you. The world is truly your oyster, so go enjoy it!
If you liked this post, share it on:
If you liked this post, share it on: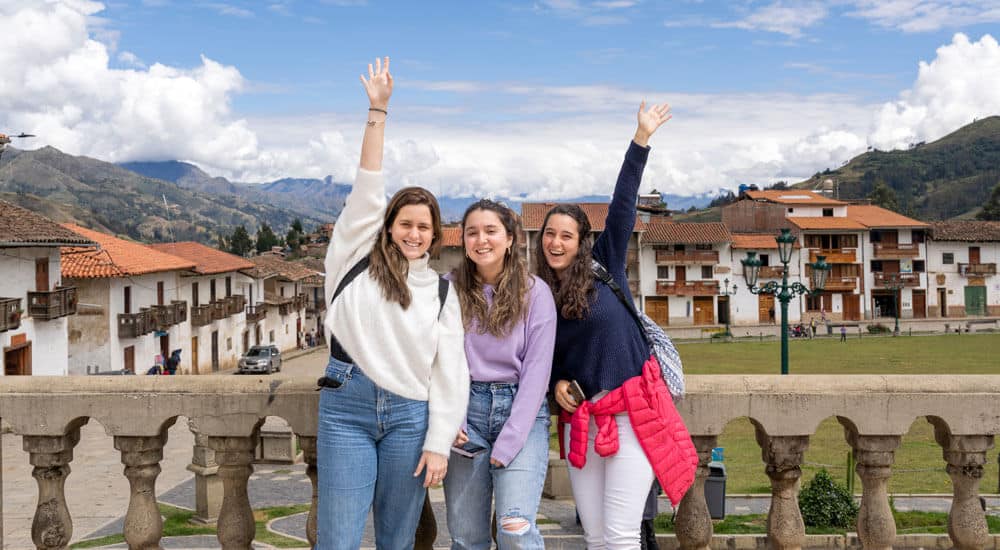 Hi there!
We're BACK&PACK. We offer online resources, unique summer adventures and gap year travel programs.
If you like our content, consider subscribing for meaningful travel advice, special trip promotions, and more!
We'll use your email in accordance with our Privacy Policy. You can unsubscribe anytime.
More Posts
Having a conversation with concerned loved ones about why you are taking a solo trip can be challenging. Here is how to make these talks as effective as possible.