How It Works
BACK&PACK offers unique, self-guided travel experiences for global backpackers and gap year travelers ages 18 to 30-something.

Our trips have many of the same benefits as guided group tours – yet each experience is designed with the independent traveler in mind. When you travel with us, you get a meticulously planned trip, destination expertise, local contacts and resources, and meaningful travel support – all at an affordable price.

How does it all work? Read on to learn more about our process and services – and how BACK&PACK can make your next trip abroad one-of-a-kind.
You Talk, We Listen
First things first, contact us! We want to get to know you – your interests, needs, and desires for your trip abroad. We'll start by gathering some key details from you, such as your travel history, destination(s) of interest, the number of travelers in your party, your desired accommodation level (see our FAQ), and more. Once we have all the details we need, it'll be a quick turnaround time for your personalized trip overview and our booking/payment instructions.
Booking & Payment
Once we have the basic framework for your trip in place, you'll receive instructions and a link to our booking form. Please note that we strongly recommend that you book at least 3-6 months before your desired departure date, which will help ensure availability for activities, excursions, accommodations, transportation, etc. That said, we are open to bookings at any time – depending on in-country service availability.

At the time of booking, we require a $250 deposit per traveler. Full payment is due 60 days before departure, or at the time of booking if less than 60 days. We offer a partial refund schedule and trip deferral options if you have to cancel before your scheduled departure date. Please see our FAQ page for more information on costs, what's covered/not covered during the trip, trip deferral options, and more.
Get Our Best TIP(S)
Here's the easy part (for you, at least!). Once we have your booking form and deposit, you can sit back and pack (pun intended:) while we're working to organize the various aspects of your trip. Then about a month before departure, you will receive our Trip Information Packet (TIP). Your TIP will include all the nitty-gritty details of your accommodations, excursions, contacts, transportation, trip notes, maps, and much more. Your TIP will be downloadable and available online throughout your experience. And – of course – if anything needs clarification, our team will be there to assist you 24/7.
You Fly, We Say Hi
Before your travel day, we will also arrange for you to meet with one of our in-country Trip Hosts / Mentors. We typically schedule this within 24 hours of your arrival, depending on your flight times. More often than not, our Hosts can meet you at the airport, transport you to your first night's accommodation, then sit down with you for our comprehensive orientation session. BACK&PACK orientations focus on in-country safety, cultural norms, travel tips, and personal goal setting. We aim to make you feel as welcomed and informed as possible and answer any questions you may have.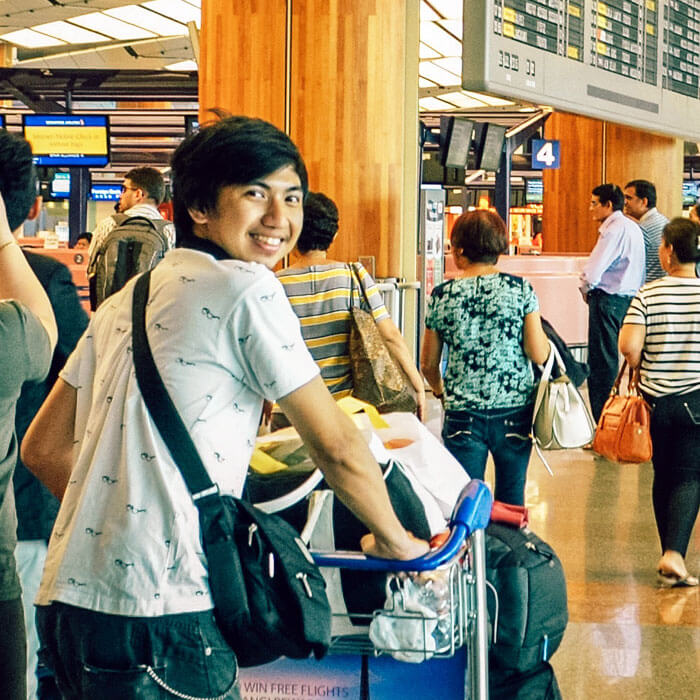 Your Time To Explore
After orientation – armed with your TIP, new contacts, and resources – your self-guided travel experience will begin. Much of your experience will be pre-arranged (accommodation, major ground transportation, etc.), and your TIP will guide you every step of the way. In addition to step-by-step instructions for the core experience, we'll also include helpful details on things to do/see in your free time, suggestions for eating, etc.

Self-guided travel means you'll be traveling without the services of a full-time guide, but bear in mind – you're never truly alone. We'll be checking in with you periodically throughout the experience (typically via phone, once a week as needed). And if you run into any unexpected issues during the journey, we'll be just a phone call or email away. Our expert team members are available 24/7.

Also note, while our trips are predominately self-guided, we utilize guided excursions when we feel it's necessary for safety or to get the most from your time in a country. Examples of this would be whitewater rafting in Peru or whale watching in Iceland – it's simply unsafe and infeasible to tackle these challenges without the help of professional guides! On each trip page, we have laid out what guided excursions are part of the itinerary.
Emergency? Help Is At Your Fingertips
We meant it when we said you'll have meaningful travel support – and that includes during medical or other emergencies. All BACK&PACK travelers receive complimentary membership to International SOS, the world's leading health & security services company. International SOS has on-call doctors, medical professionals, and referral services to help you if you have an accident or fall ill (it's like traveling around with 10,000 travel and health professionals in your pocket!). It's one of many ways our trips help you worry less and experience more.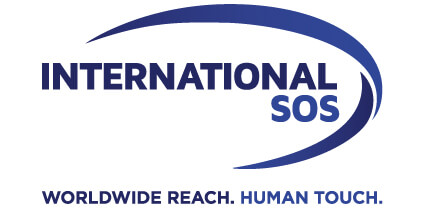 It's Hard To Say Goodbye
At the end of your trip, you'll have the option to meet with your Host again. For those interested, we like to go over learning outcomes, do a closing activity, and provide a farewell gift to commemorate your time with BACK&PACK. We'll be sad to see you go, but in the words of Dr. Seuss – "Don't cry because it's over. Smile because it happened."